Yacht Charters
Experience the romance of the sea
Nicholson Yacht Charters, Inc.
For more than fifty years, Nicholson Yacht Charters, Inc. has been catering to the wishes of discriminating clients the world over.  Nicholson Yacht Charters, Inc. was the first yacht charter agency,  and we're still the premier company, offering the world's finest, luxury charter yachts in the Caribbean, Mediterranean, North America and worldwide.  Choose from a fleet of the best private crewed yachts, sail and power.  These fabulous vessels are available for parties of two to twenty.  Tandem cruises may be arranged for larger parties
Please contact Capt. Lou by phone or e-mail and he'll be happy to answer your questions and put you in touch with a Nicholson agent. Let them help you plan the ultimate yachting holiday.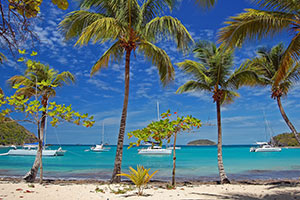 Have you ever experienced the warmth of a teak deck beneath your bare feet, or stood at the bow and felt the fine ocean spray on your face? Watched dolphins leap and frolic as you sail along? Seen the fabled "green flash" as the suns sets on the Caribbean Sea? Have you ever seen the phosphorescence glow in the ocean as you sail by, or watched the tips of your yacht's mast trace a meandering course through an endless sea of stars at night?
We have, and so can you. The magic of a cruise is only a phone call or a click away.
Topsail's owner, Capt. Lou, has over 35 years in the Caribbean & international yacht charter industry, both as captain of large yachts and manager/owner of charter companies, and has the experience to make your dream sailing vacation a reality. With over ten trans-Atlantic crossings and 200,000 sailing miles under his keel, he has visited almost every port in the Caribbean and has spent many years cruising Mediterranean waters as well.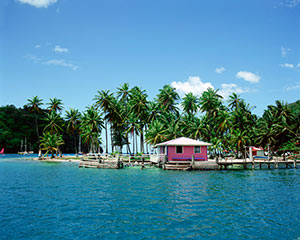 At Topsail, every charter cruise is a tailor-made voyage. You tell us what you are looking for and we'll do our utmost to make it happen. Whether it is a luxury crewed yacht, or an adventure cruise you are seeking, or maybe you would like to go it alone on a bareboat, we will endeavour to match you with the yacht and crew best suited to your needs and in the region of your choice.
Whether you wish to scuba dive, snorkel, fish, beachcomb, or just lounge on the deck as your yacht glides along, the choice is yours. Evenings can see you anchored in a new bay or cove, while your onboard chef will prepare dinner either on deck or in the wardroom below.
During the winter months, the Caribbean Sea, from the Virgin Islands in the north to Grenada to the south offers some of the best cruising and sailing in the world. Dependable trade winds blow from the northeast quadrant year round and scores of beautiful and well protected anchorages abound. There is brisk sailing in the open channels for the enthusiast and sheltered waters for those who prefer a calmer type of cruise.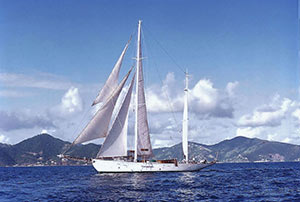 Maybe you would like to try more exotic or remote locations? Whatever your wish, we can help you plan your unique vacation.
We only work with the first and the best, Nicholson.